If you're looking for a unique way to honor someone you love, make a donation to TMC International today. Donate here.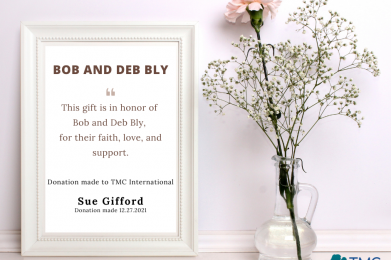 In Honor Of Bob & Deb Bly
This week, we received a donation in honor of the donor's brother and sister-in-law.
"This gift is in honor of Bob and Deb Bly, for their faith, love, and support."

Sue Gifford, thank you for your donation on Dec 27, 2021.