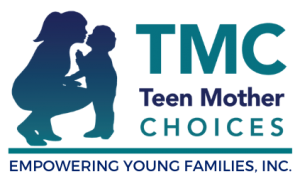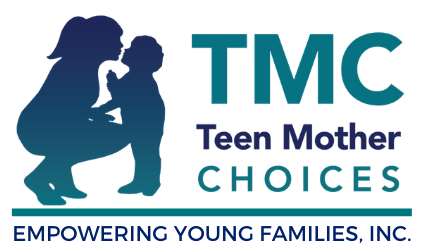 "We are blessed with so many volunteers as mentors, childcare providers, LifeSkills Workshop Speakers, meal providers and party planner!"
Lyn Weidner
Program Director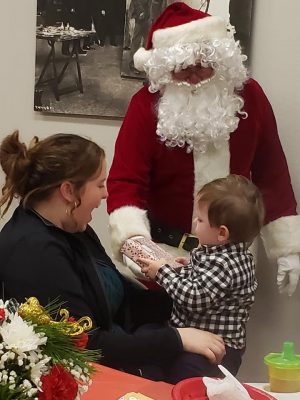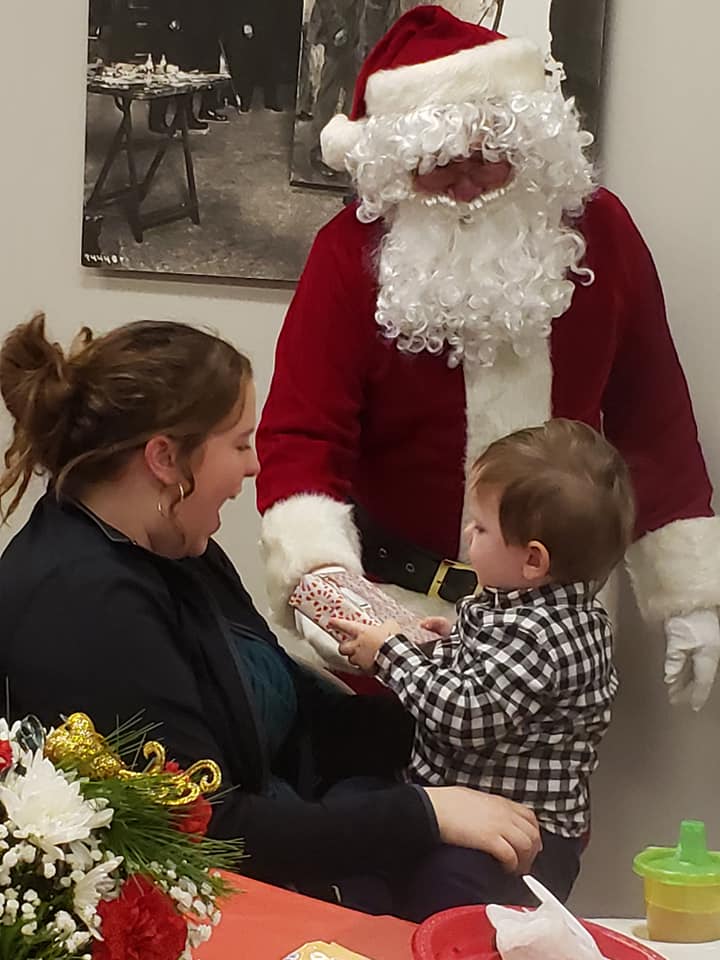 We had a special visitor at our Christmas party!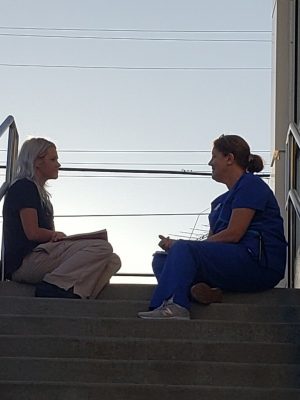 Teen Moms in Teen Mother Choices are paired with their own Mentor. Mentors serve as cheerleader, encourager, and friend to their teen mom.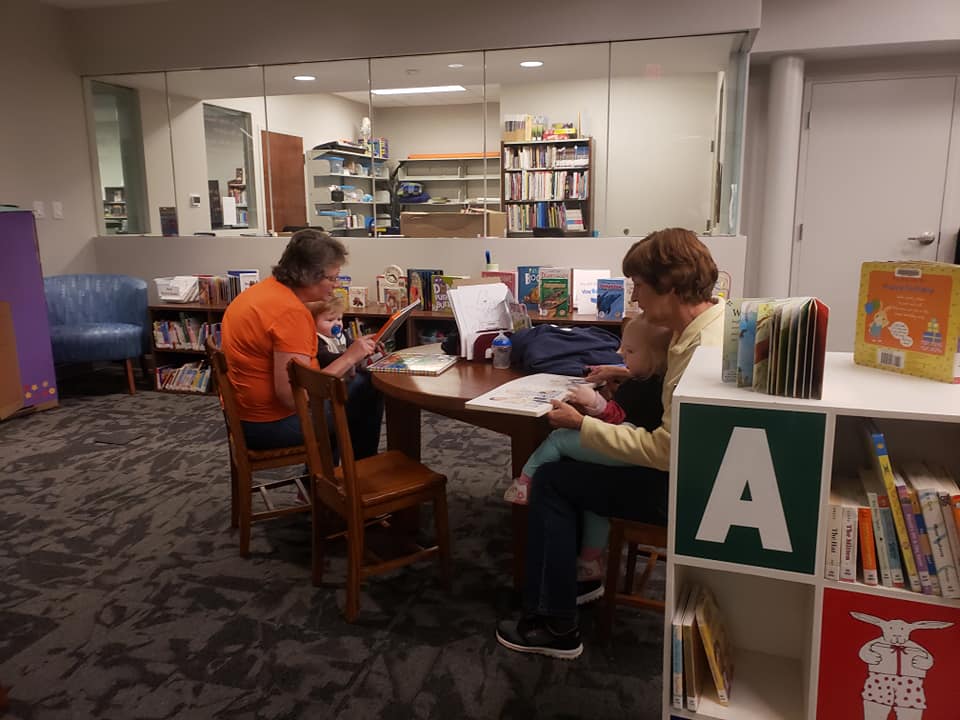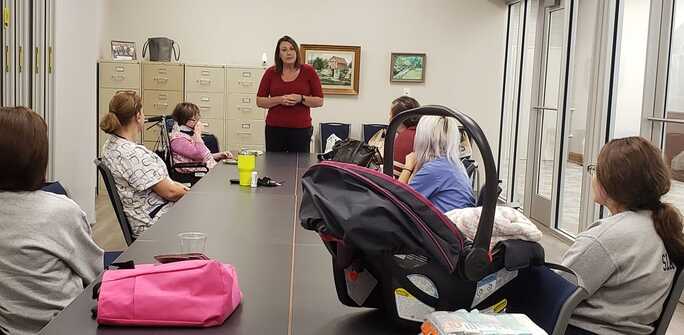 Our weekly meetings are called LifeSkills Workshops. During these workshops teen moms have the opportunity receive valuable information and support from expert volunteers. While teen moms are in their LifeSkills Workshop, caring volunteers provide childcare for the kids.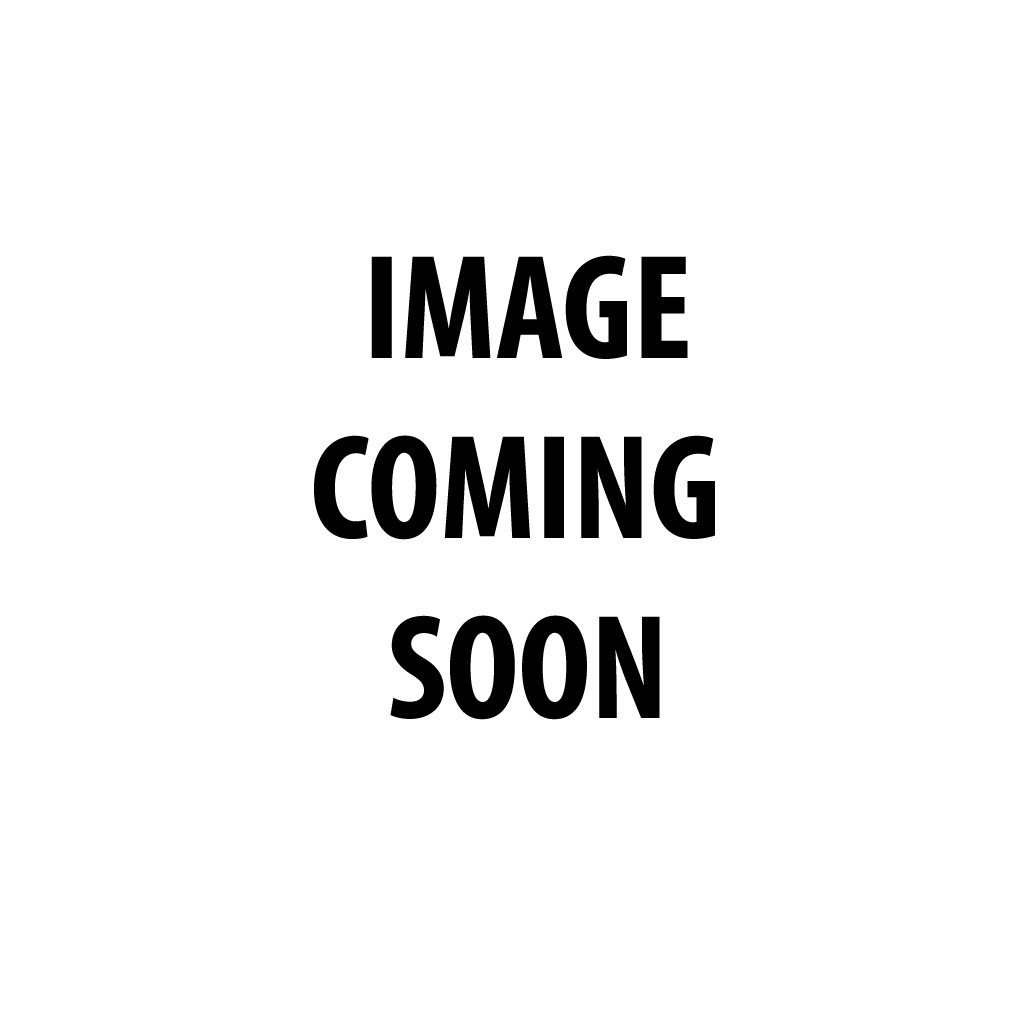 Program Director since December 7, 2017
Join A LifeSkills Workshop